Cryosauna for cryotherapy treatment
Activ Cryo V2 is a cryosauna for cryotherapy treatment which exposes the body to extremely low temperatures for several minute by using advanced method of liquid nitrogen cryo technology. The device has all the required CE and B certificates.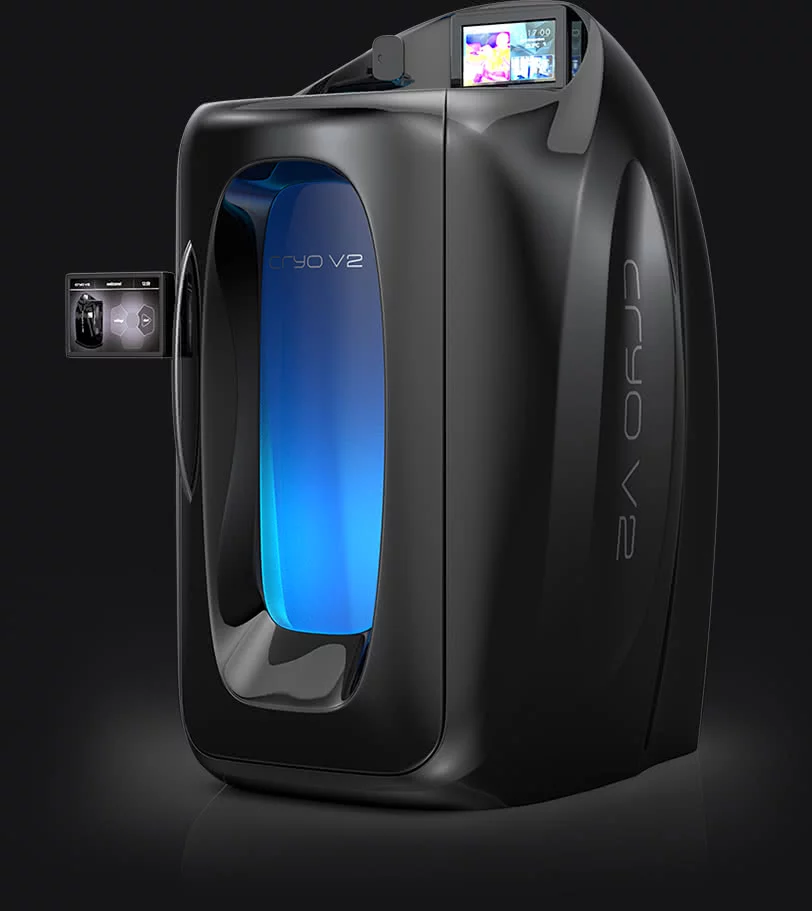 Efficient therapy
in low temperatures
According to scientific and medical research, the optimum efficiency of whole body cryotherapy procedures, is achieved once the body is exposed to temperatures up to -120-170°C (-184-280F) for a 1-3 minutes, reducing the skin's surface temperature.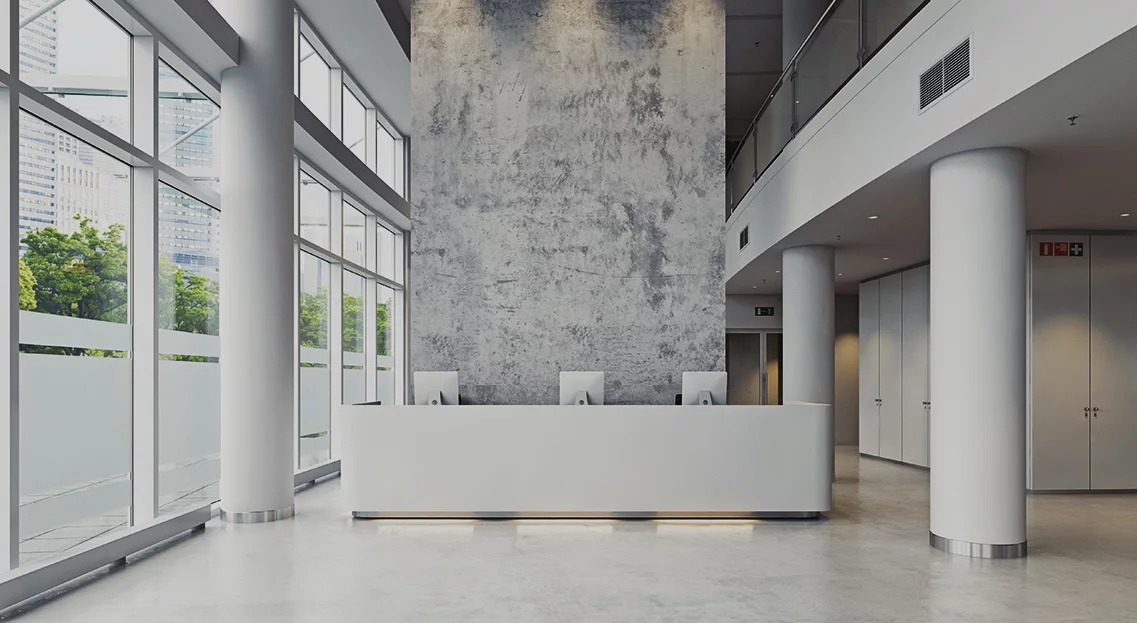 Best solution for your business
Clinics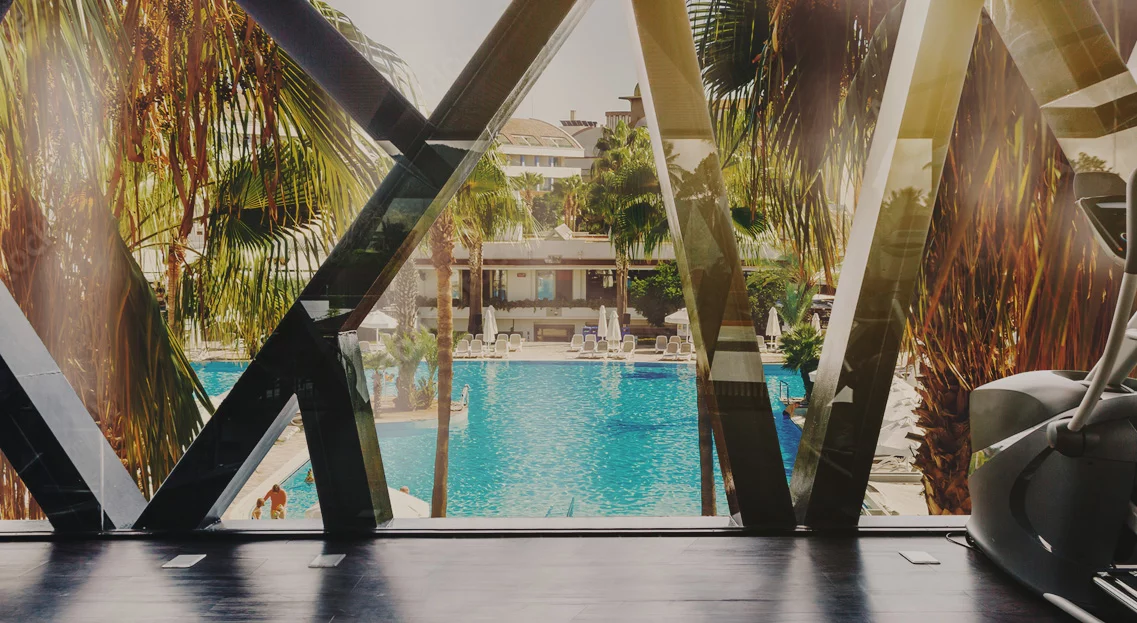 Timeless solutions for your business
Hotel gyms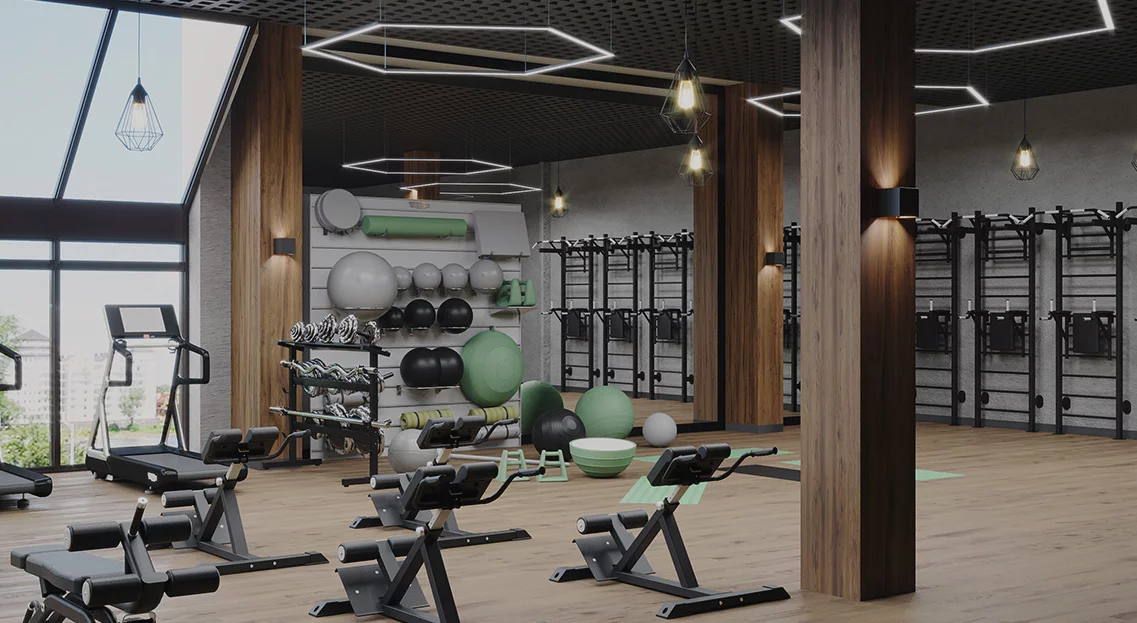 Timeless solutions for your business
Fitness clubs
Timeless solutions for your business
Medical
centers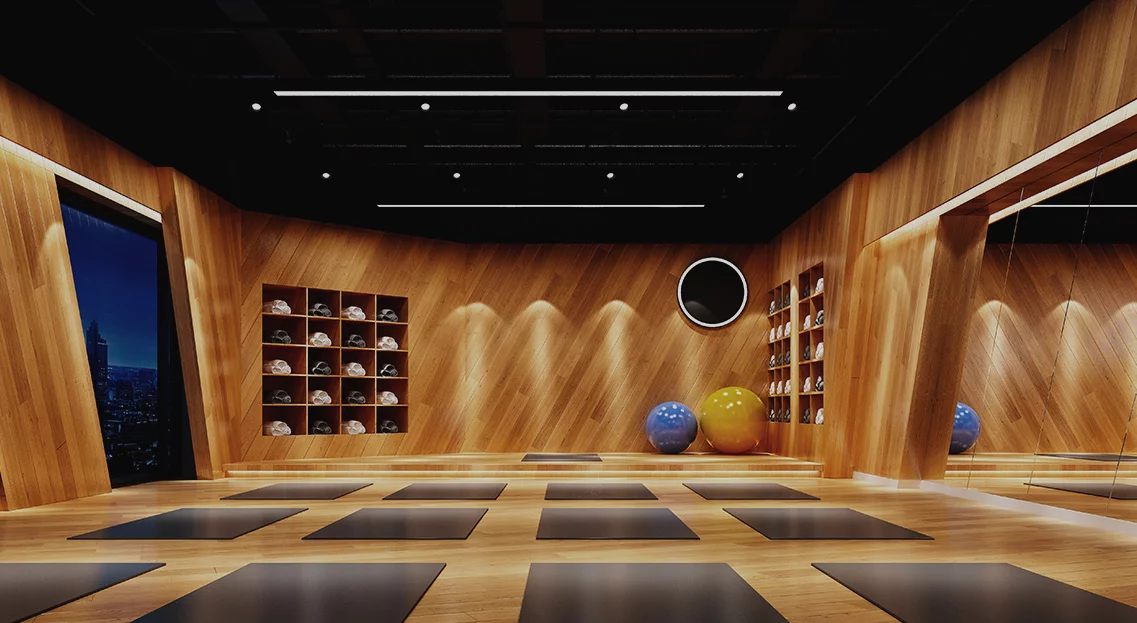 Timeless solutions for your business
Physiotherapy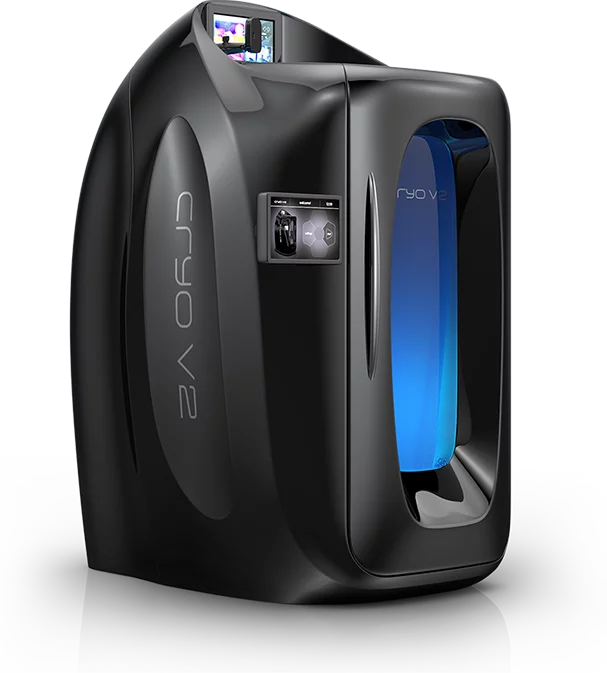 Research of experts and clinical studies show clients may experience relief from muscle pain and soreness after cryotherapy sessions. This makes cryotherapy more effective alternative recovery method than the old applications such as ice packs or ice bath immersion. Cryotherapy sessions could relieve muscle pain, rheumatic spasm, swelling, and joint stiffness.
Cryotherapy has now been implemented in many spas, medical offices and cryo fitness studios.
Built-in 2x large,
readable screens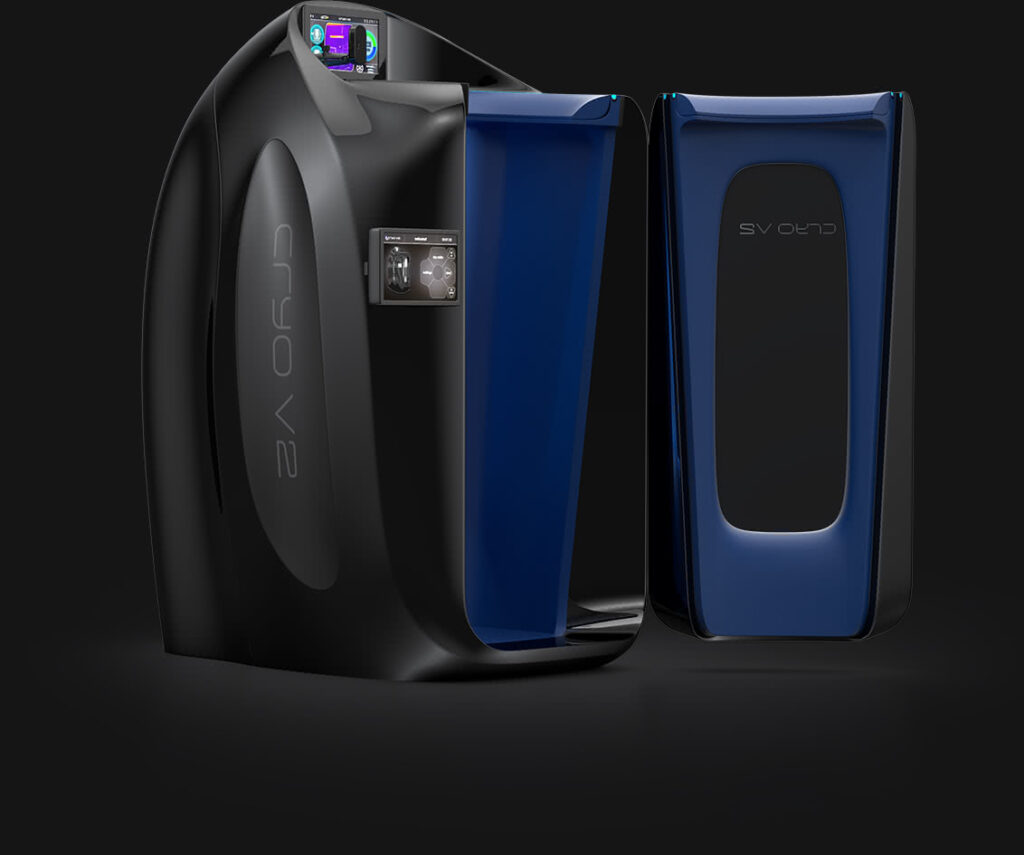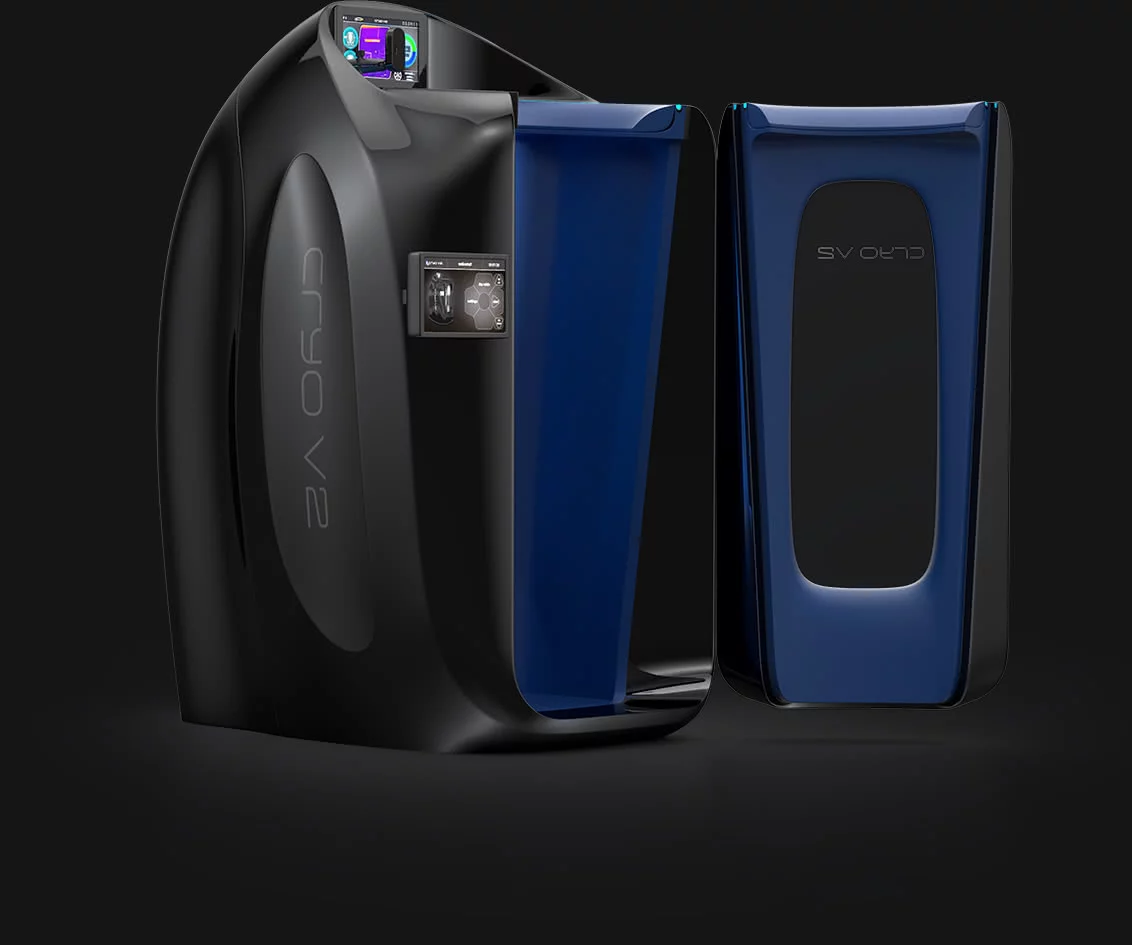 Digital display
inside cabin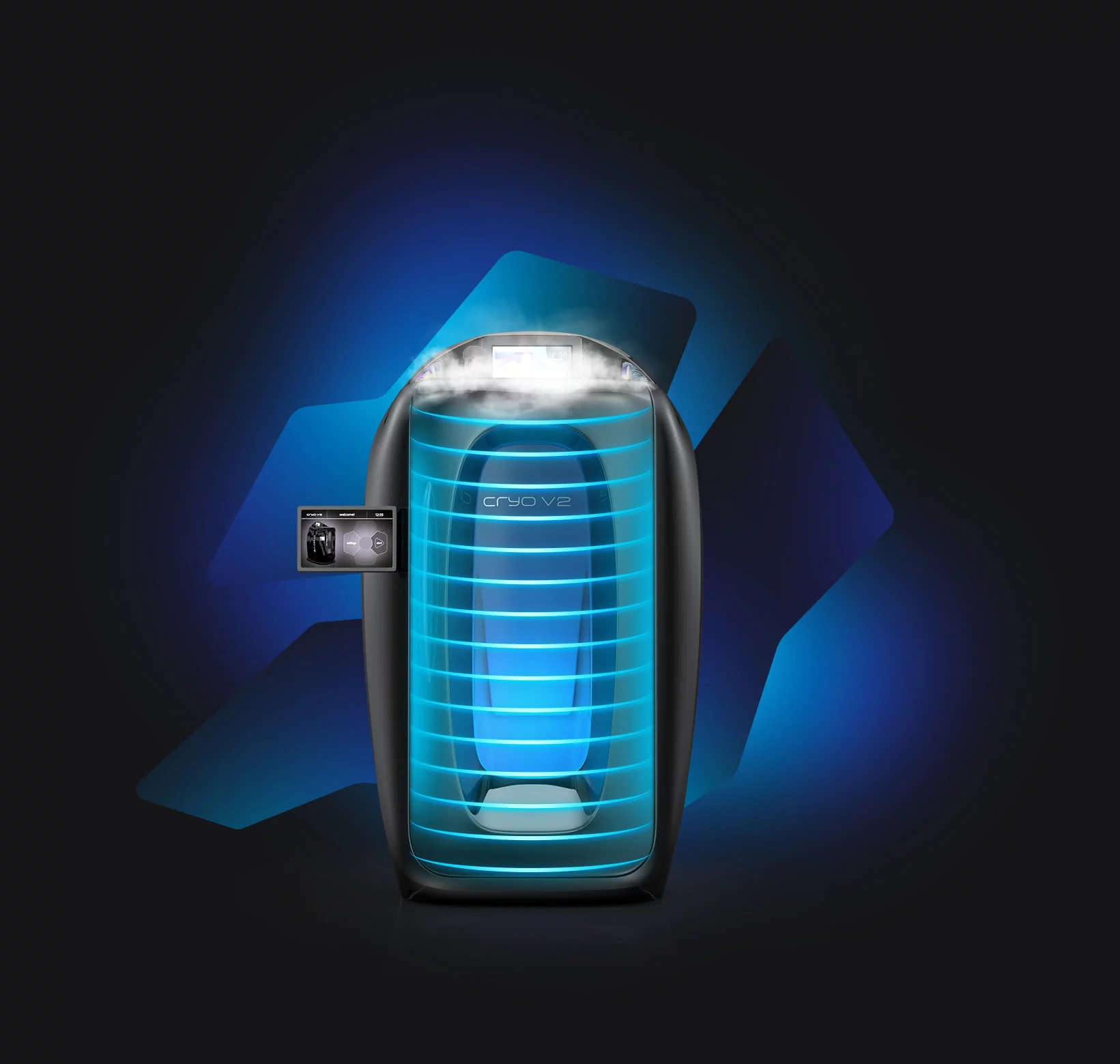 Multi-blow system evenly distribute temperature inside cabin
Activ Cryo V2 as the only cryotherapy cabin has been equipped with an airflow system, which causes even distribution of low temperature around the whole body of the patient. Each part of the body receives the same cold dose throughout the treatment process.
A positive revolution for your health
The list of benefits include improved muscle and joint function, the soothing and elimination of pain, increased blood circulation, chronic pain recovery and fast-tracked injury recovery.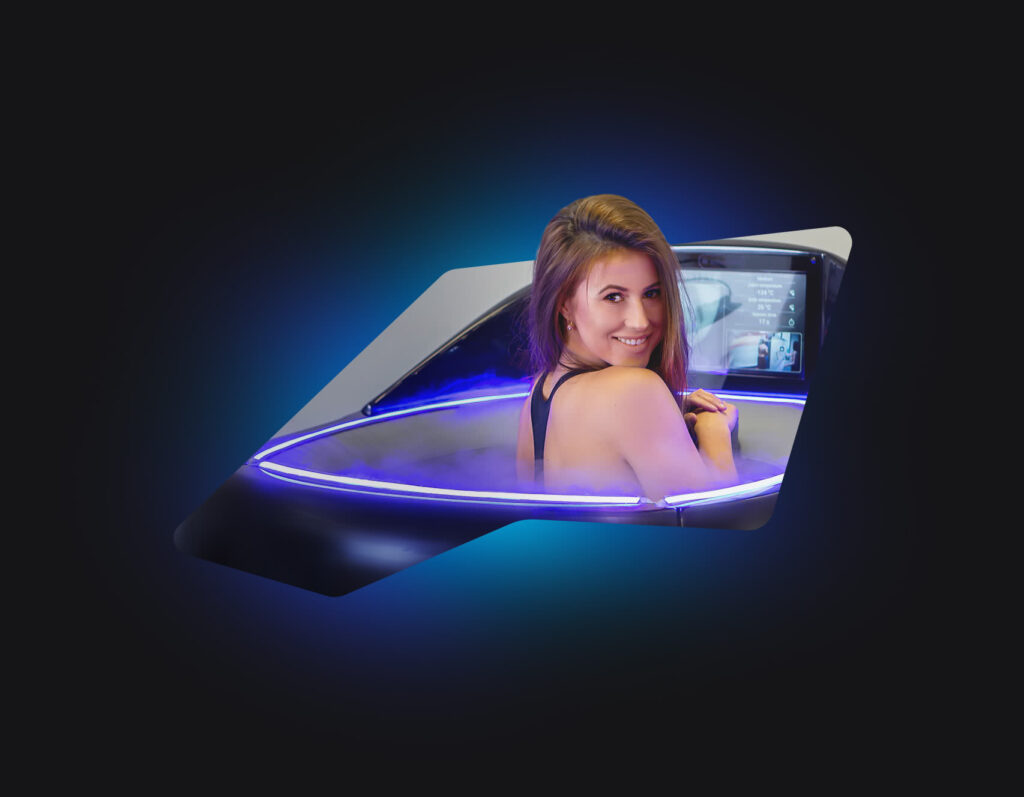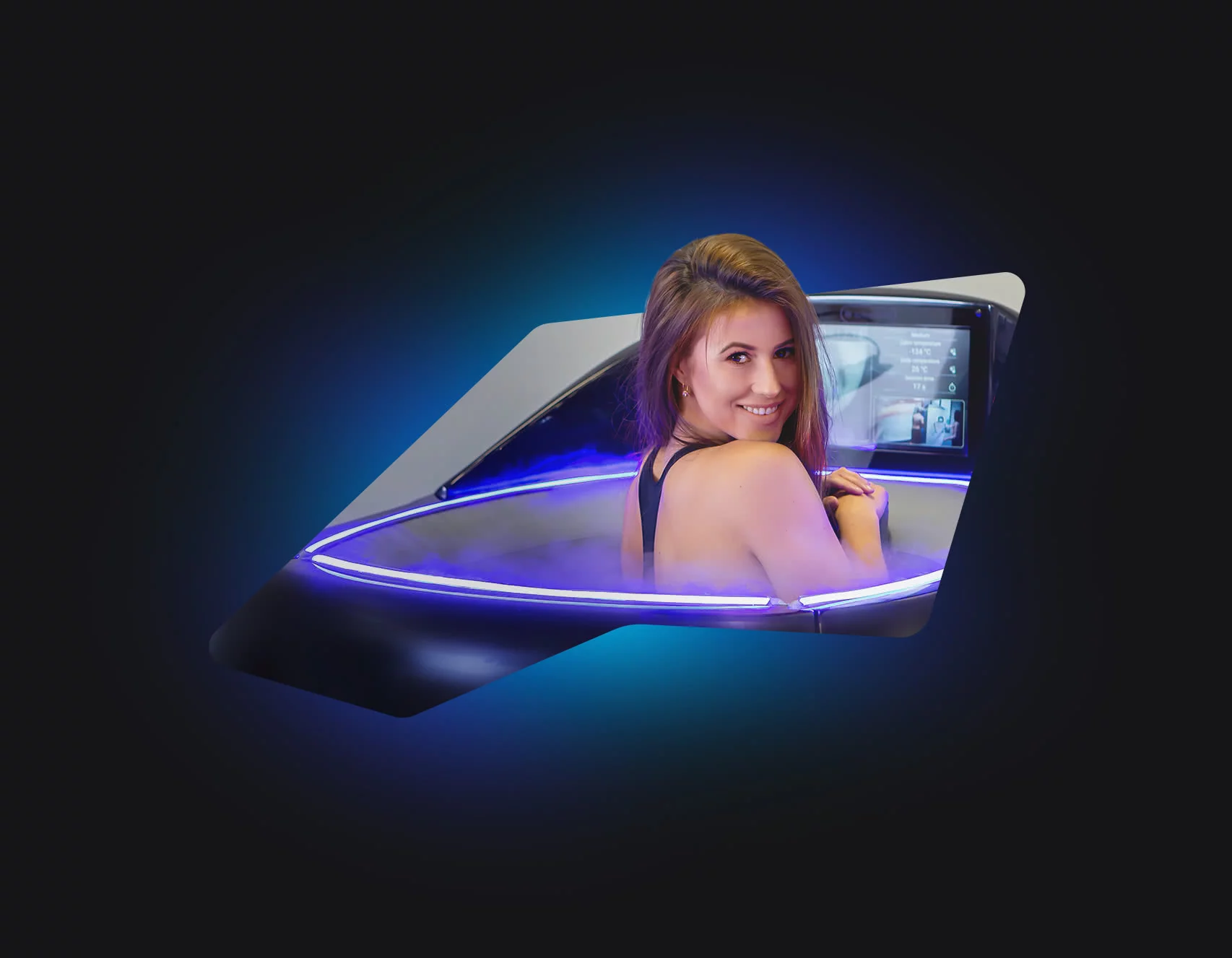 Increase body
performance
Best solution
for sports medicine & pain managment
Growing incidence of chronic medical conditions and demand fast recovery after injuries and pain relief solutions, coupled with distress caused due to unfavorable temperature changes, continue to stimulate the adoption of cryotherapy in the world.
Decreasing inflammation, increasing metabolism and reduction of chronic pain and fatigue are some of the essential benefits of cryotherapy that will continue of compel the use of cryochambers all around the world.
If you are an avid runner and go to the gym regularly you probably deal with aching muscles more often than not.
That is why cryotherapy comes to help and it is a rising trend offered by spas, healthcare facilities, sports medicine & training, slimming centres, fitness centres and wellness centres.
It's gaining popularity for its supposed beneficial effects on fast recovery, pain reduction, eczema, depression, anxiety, exercise recovery, quick calories burn, immune boost and many more.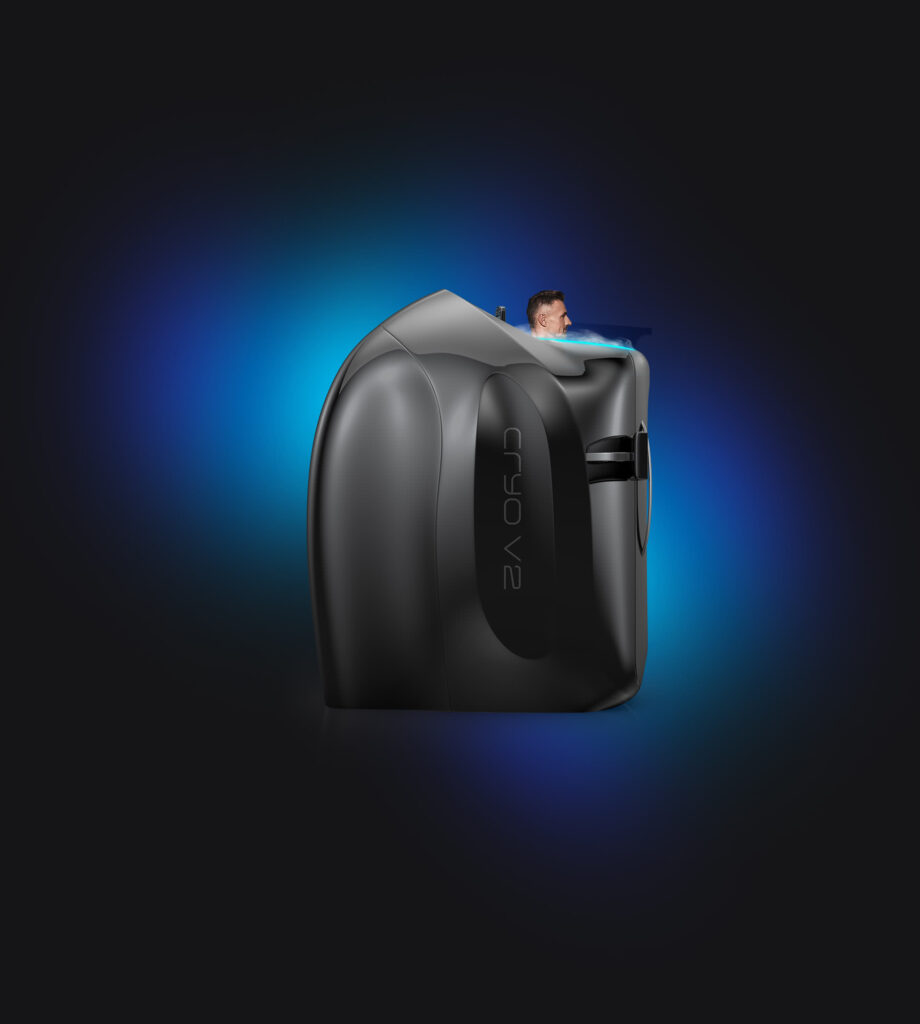 This bone chilling procedure has also been shown to burn up to 600 – 800 calories, increase the metabolism, release endorphins, improve sleep, reduce cellulite and reproduce collagen. With an increasing demand, cryotherapy chambers are implemented in various settings including spas, medical clinics, gyms, sporting facilities and cryotherapy centres.
Cryotherapy treatments benefits

Cooling strategies have been used for centuries to limit fever and improve performances or improve recovery.
Increase strength,
power and agility
Faster regeneration of muscles and joints
up to 80%
Improve Mental Health
Reduced depression or anxiety symptoms
up to 50%
Quick weight
loss
It accelerates metablism for all day
up to 65%
Health benefits of using
cryotherapy treatments
Recovery & performance
The reason why so many top athletes use cryotherapy is its ability to speed up recovery, improve the training results and overall performance.
Pain & arthritis
Cryotherapy's anti-inflammatory effects can drastically reduce muscle and joint pain. It is also known to help people suffering from Arthritis.
Weight loss
Cryotherapy causes the body to produce a hormone called Norepinephrine. This increases the fat metabolism up to 6 days and the impact of one session is equivalent to burning 500-800 calories.
Stress & anxiety
During Cryotherapy your body releases endorphins which in return can affect your overall mood in a positive way. Cryotherapy can alleviate stress, anxiety, and depression by simply making you feel happier. A positive mind can do wonders in improving yourself and your life.
Detoxification
The freezing temperatures in Cryotherapy increase your blood circulation which makes it easier to deliver oxygen, nutrients, and enzymes throughout the body.
Insomnia
Due to the same endorphins mentioned above, Cryotherapy can help anyone struggling with Insomnia. Not getting enough sleep can sometimes be deeply entwined with any stress or weight gain you may be experiencing. Insomnia can cause a handful of problems you didn't have before so a good nights sleep is important if you want to function at your best.
Inflammation
Cryotherapy can reduce any kind of inflammation on your body with the help of a variety of enzymes and by boosting the immune system.
Collagen Production
Cryotherapy can boost your collagen production which is an essential anti-aging building block. Increased collagen can reduce the appearance of wrinkles by plumping the skin and increasing elasticity creating a more youthful and smoother look.
Skin Conditions
If you suffer from any skin conditions such as acne or even eczema, you might want to give Cryotherapy a try. Many of the benefits mentioned above play a part in improving the skin by alleviating stress, increasing collagen or reducing inflammation.
Cryotherapy encourages cell rejuvenation and can expel toxins out of your body. All these things working together can clear up the skin and give relief to Eczema or Psoriasis-like symptoms.
General Health & Wellness
Constricting the benefits of Cryotherapy to only 10 is not easy. It is a powerful treatment that promotes a lot of good to your general health and wellness. Whether you're looking for anti-aging results, improved mental health, help with weight loss or reduce pain, Cryotherapy is worth trying.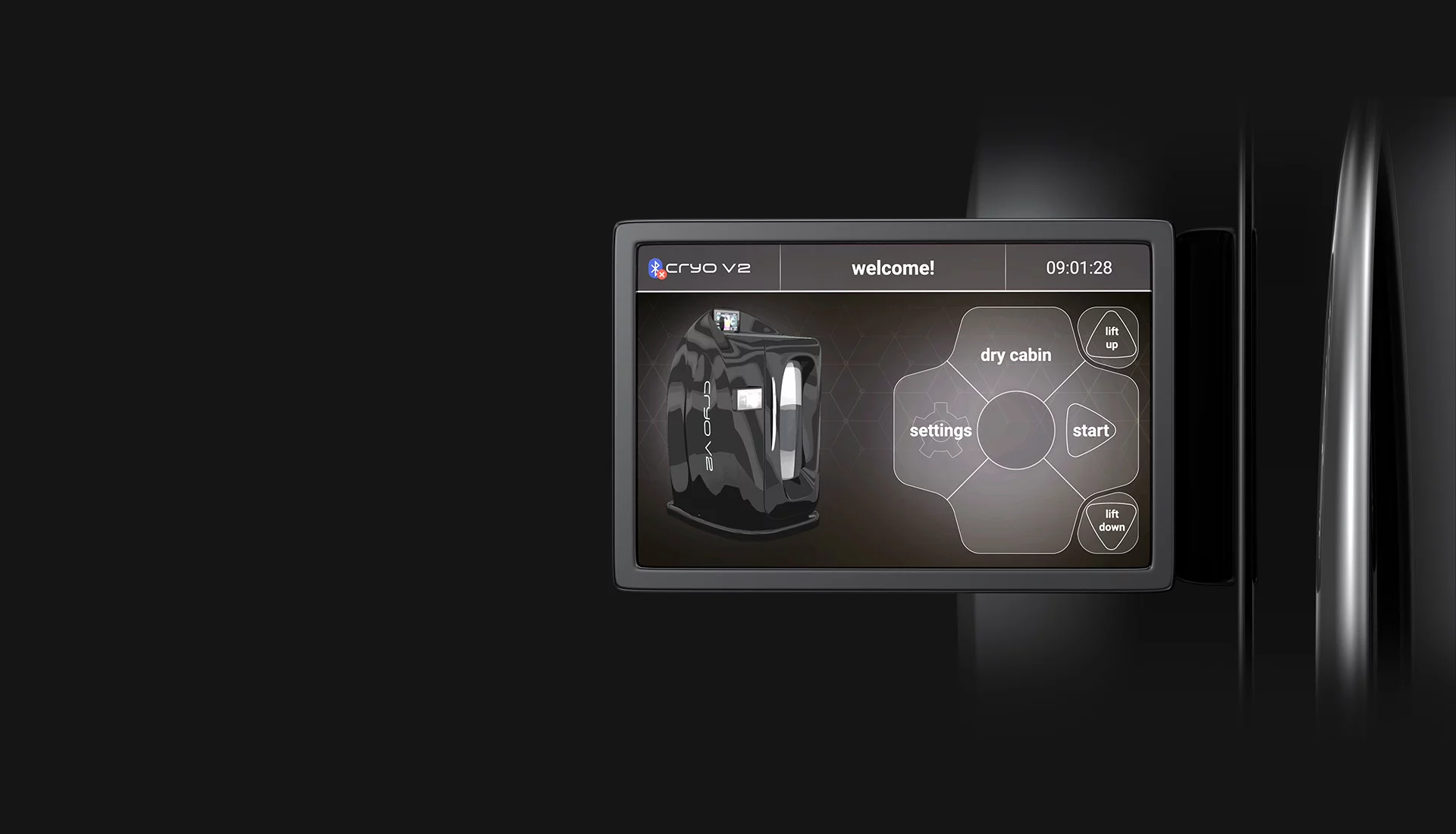 Intuitive interface
The interface has been designed to make settings easily and quickly. The main goal that we wanted to achieve was the maximum ease and legibility for the operator to choose the right settings for the cryotherapy treatment and the use of the capsule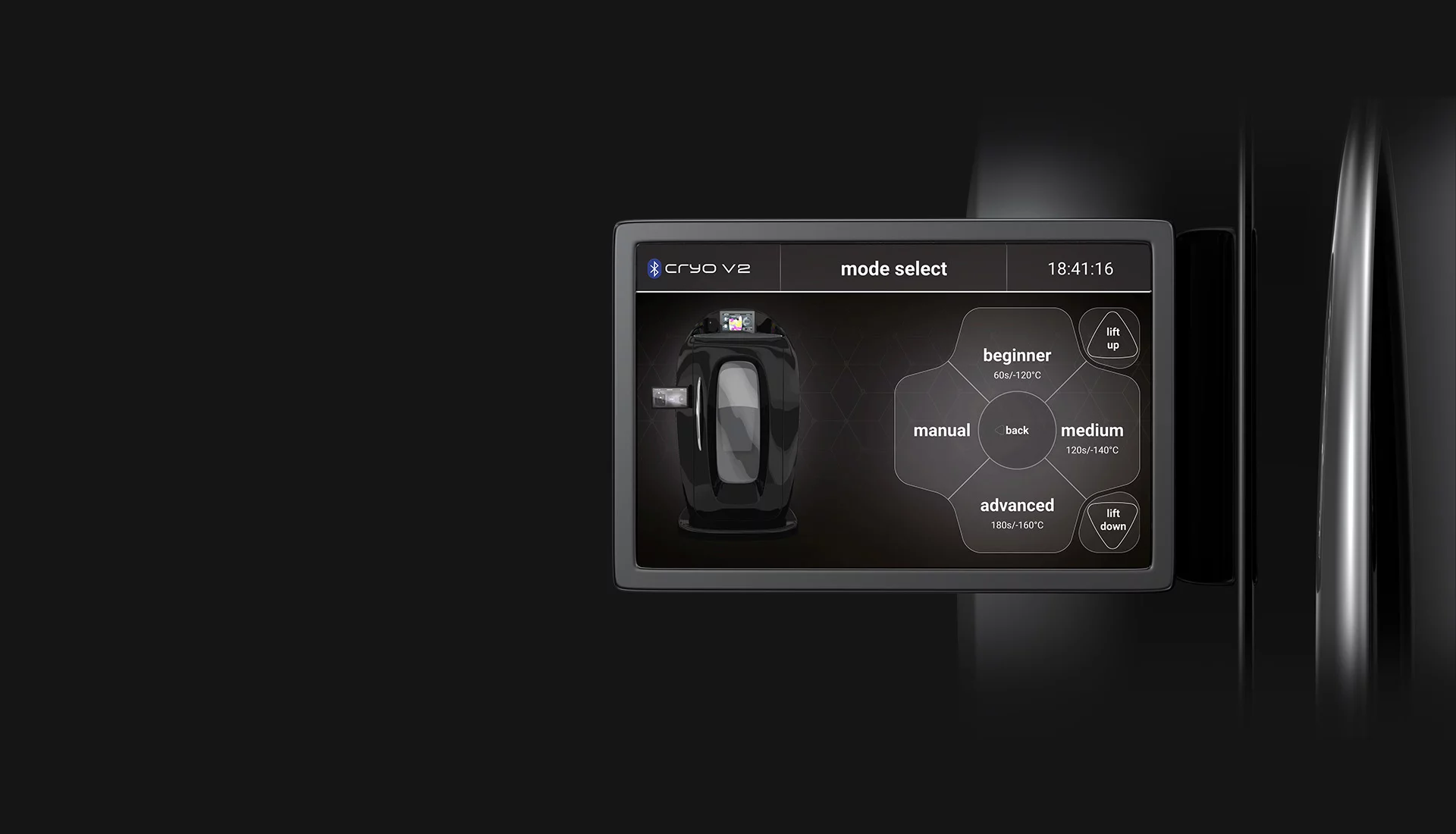 Program select
Operator has possibility to select 3 predefined programs and a manual option that allows to adjust the cryotherapy treatment to the client's needs.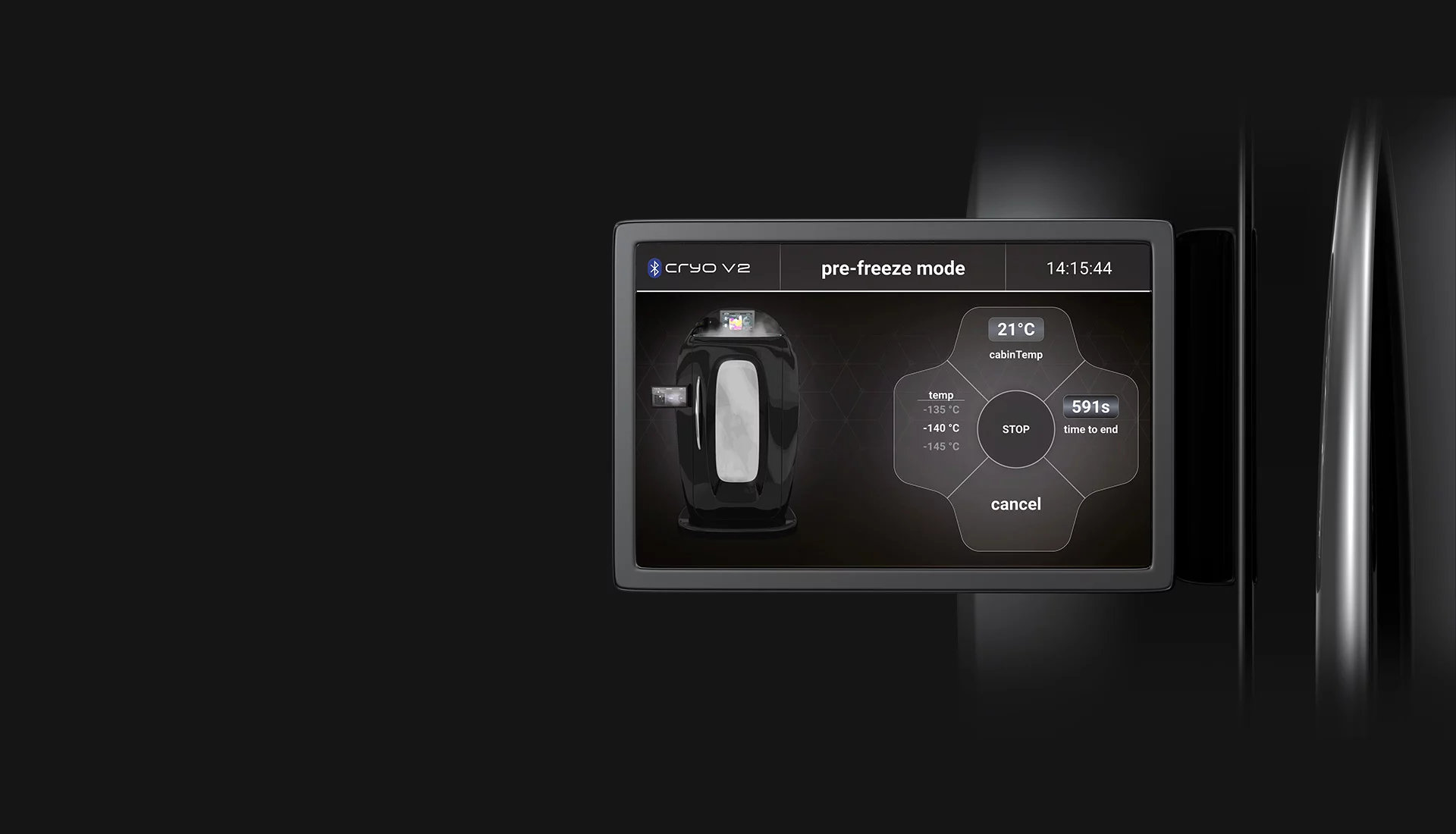 Pre-freeze mode
The purpose of this function is to cool the interior of the cabin to the appropriate temperature in order to obtain the best efficiency and economy of liquid nitrogen consumption.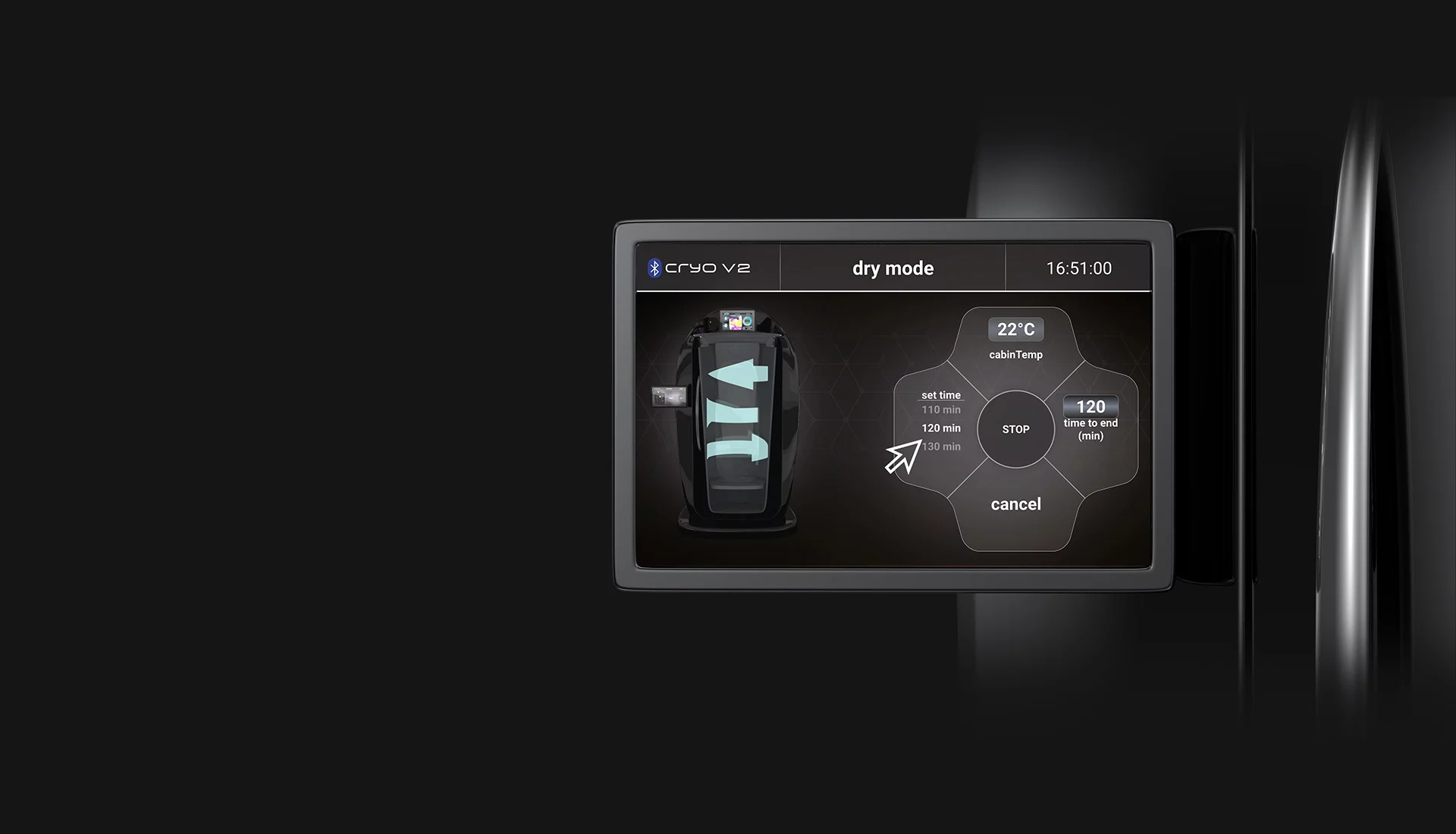 Dry mode
The function effectively dries the entire interior of the cryotherapy cabin. It also removal cold gas from the cryosauna cabin to outside of the room.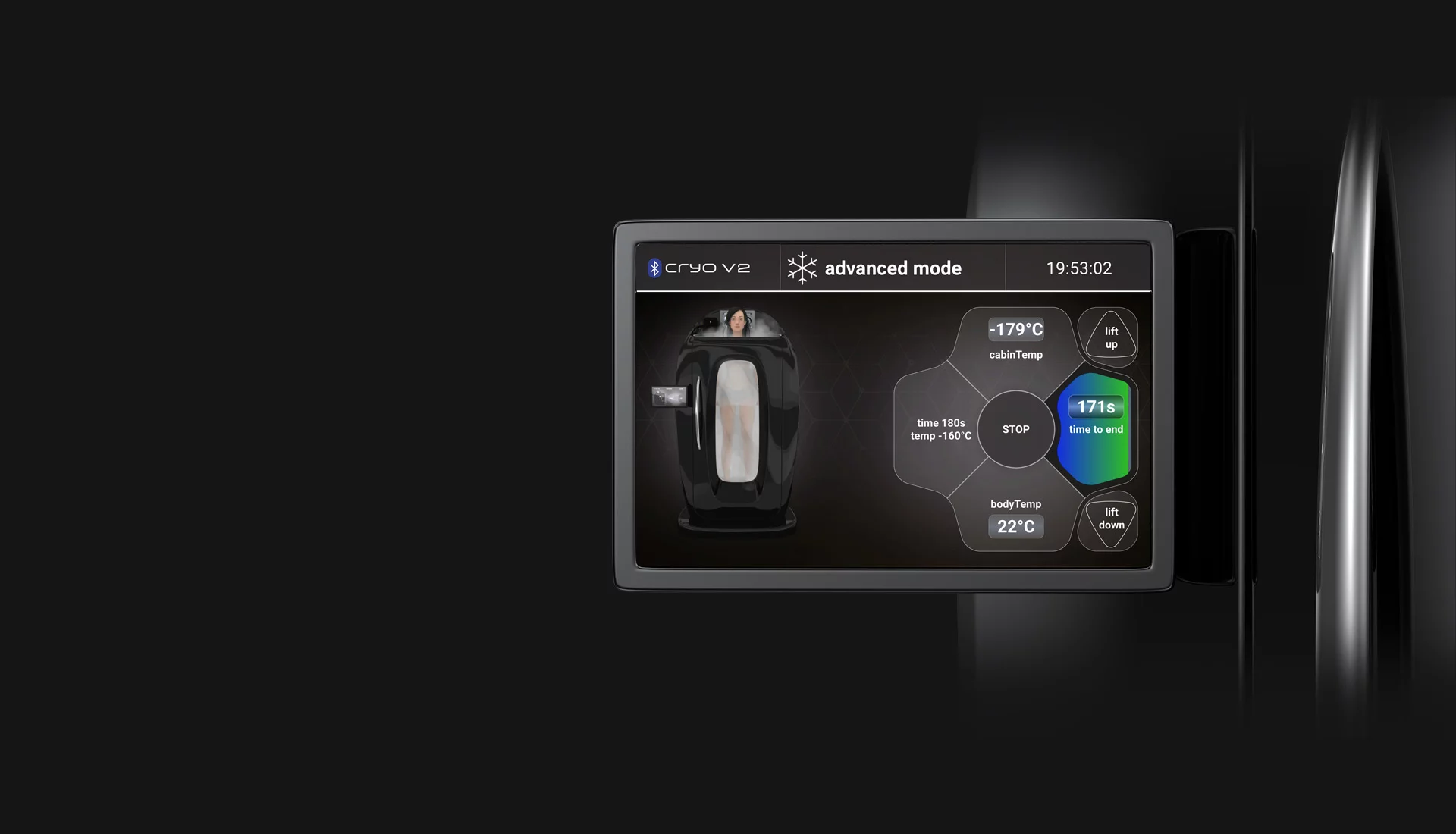 Cryotherapy treatment
screen
During the cryotherapy treatment, the screen will display the time to the end of the treatment, the temperature inside the cabin and of the patient body. Interface also enables the possibility of raising or lowering the client during the procedure.
Lower temperature
in the cabin
Regular cryotherapy chamber
0
colder than regular
cryotherapy chamber
More comfortable and not painful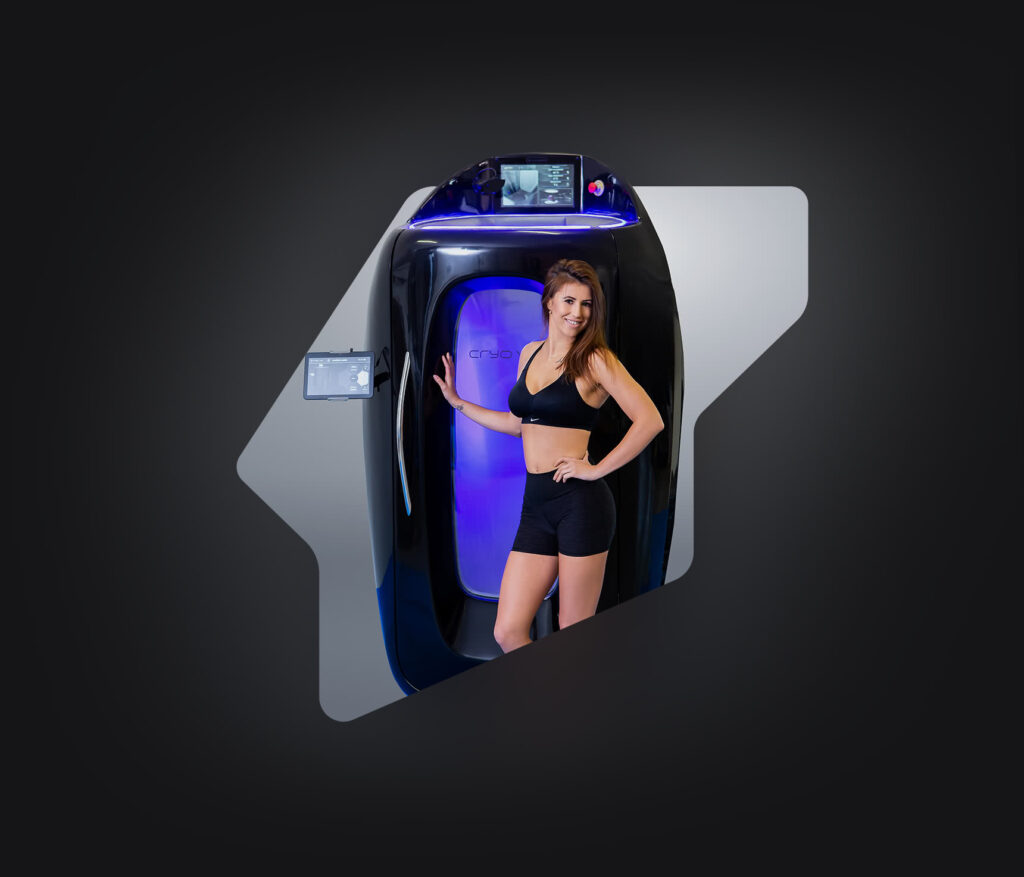 Thanks to the implementation of the innovative solutions, such as an open roof, patients suffering from claustrophobia can safely use Activ Cryo V2.
Also this technology, unlike an ice bath or immersion, cryotherapy is not painful. During the treatment, the skin temperature will decrease over 2 to 3 minutes inside the chamber. This process will rejuvenate your body, skin and mind.
Shorter treatment time
and more effects
2 min treatment in Activ Cryo V2
shorter treatment
time vs. ice bath
Compare
crytoherapy vs ice bath
Activ Cryo V2

vs

Ice bath

Extreme Cold Air up to -180oC

Treatment Delivery

Cold Water (8oC to 16oC)

0oC to 1.6oC

Resulting Skin Temp.

8oC to 16oC

2 - 3 minutes

Treatment Time

15 to 20 minutes

High

Level of Comfort

Low

Vasodilaion/Int. blood cycle

Response from Body

Warmed Blood to peripherals

Yes

Enriches Blood

No

Yes

Increases Hemoglobin

No

Increased

Blood Temperature Change

Decreased

Yes

Improves Blood Circulation

No

Yes

Improves Immune System

No

No

Risk of Hyperthermia

Yes

Yes

Release od Endorphins

No

Immediately / Boost energy

TIme to Return to Excercise

12 to 24 Hours

Yes

Improves Skin Health

No

Yes

Increases Collagen Production

No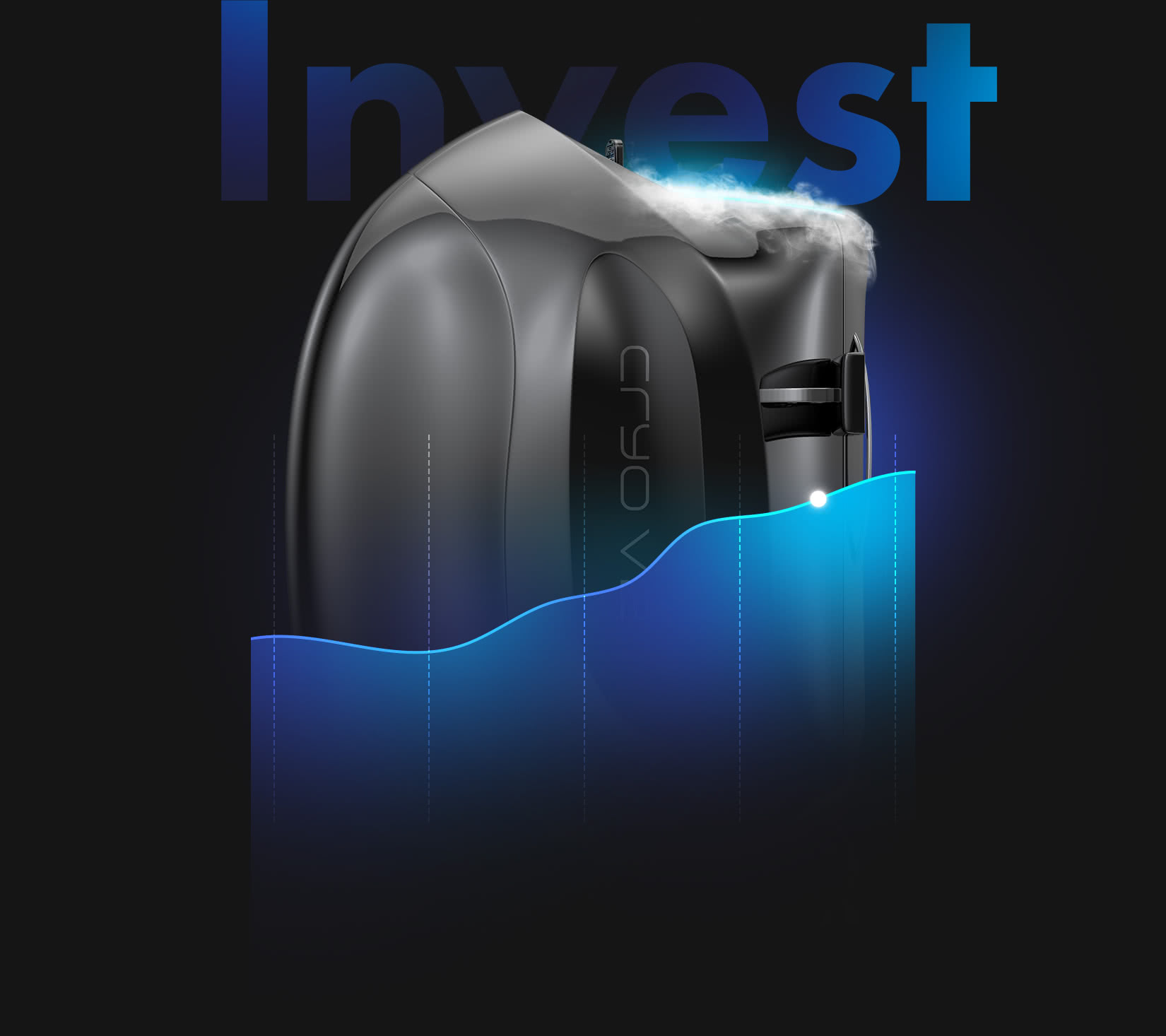 Profitability from health
Fast return on investment,
only 6 month estimated ROI
Health today is more valuable than material things. The pandemic in 2020 has shown how important it is to take care of your body and health. That's why Activ Cryo V2 it is a great investment move, good for the health of your customers and good for a business interest of you, as an owner.
‍To begin the journey of cryo business you need only 6 m2 room to start with. Cryosauna Activ Cryo V2 – it is the right investment. When people come for treatment, they invest in their health. By investing in Cryosauna you can launch a reliable business without a large capital, without putting all on the line.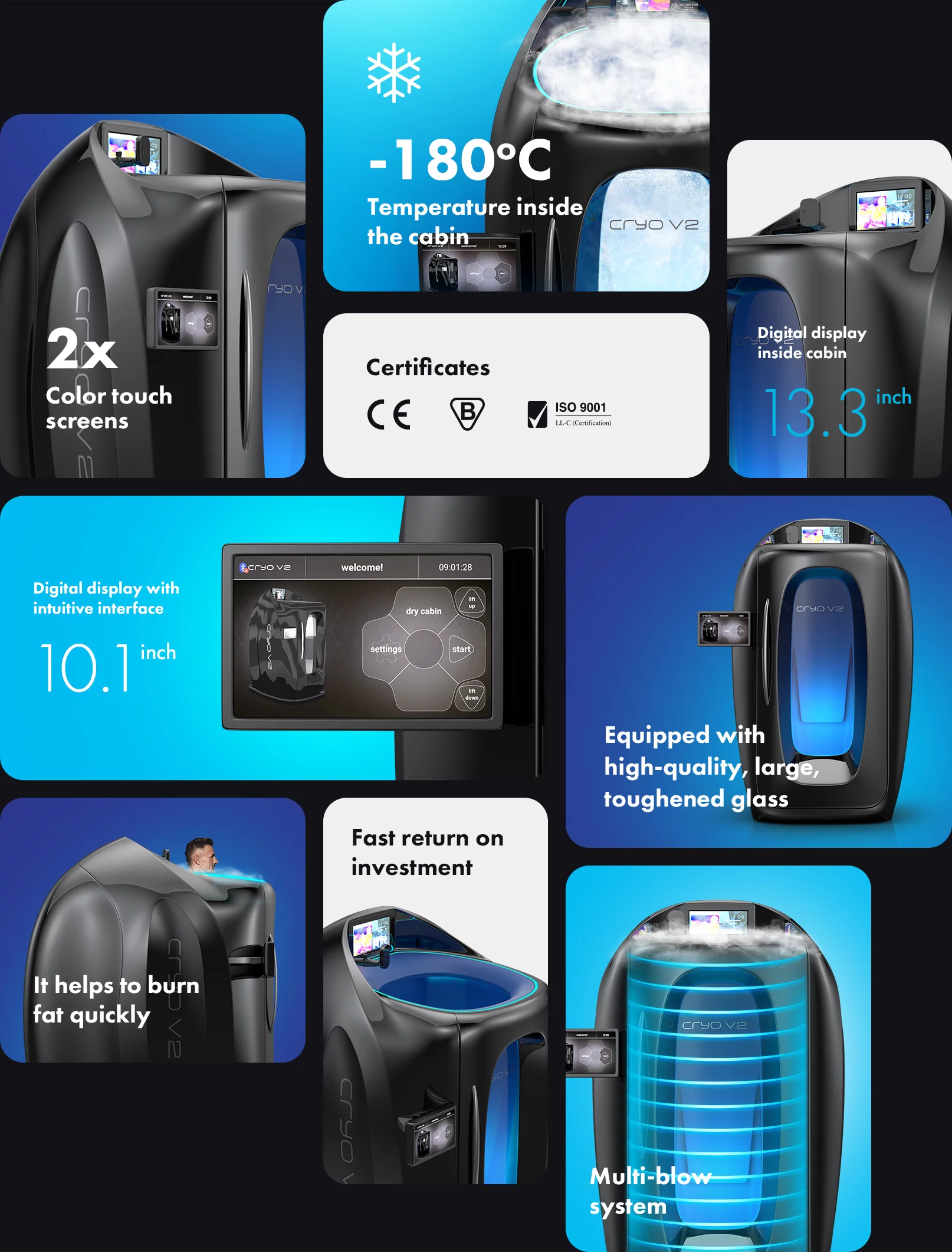 Choose your cryotherapy
chamber
Activ Cryo

PBC

Activ Cryo V2

PBC

Cryo Total

WBC + PBC

Temperature

up to -180o

up to -180o

up to -140o

Display

7-inch Color Touch screen panel
7-inch Digital display inside cabin

10.1-inch Color Touch screen panel
13.3-inch Digital touch display inside cabin

21-inch digital touchscreen

Features

Auto drying system
Auto lifting system up to 150kg
LED backlight
3 automatic program and 1 manual program
Emergency stop safety button
Safety sensor on door
Basic interior material
Client's Logo on Equipment
Extension podium
Extra drain pan on bottom
Luxury waterproof interior material
Variety of interior and exterior materials
Connection hose to nitrogen tank
Counter sessions and life timer
Auto Coolling sytem
Thermovision camera
Limited manufacture

Auto drying system
Auto lifting system up to 150kg
LED backlight
3 automatic program and 1 manual program
Emergency stop safety button
Safety sensor on door
Basic interior material
Client's Logo on Equipment
Extension podium
Extra drain pan on bottom
Luxury waterproof interior material
Variety of interior and exterior materials
Connection hose to nitrogen tank
Counter sessions and life timer
Auto Coolling sytem
Thermovision camera

Electric window for WBC or PBC treatment
Liquid nitrogen technology
Air Flow control
Temperature Control
Oxygen Sensor
High quality speakers
Two way audio communication between operator and client
Troubleshooting with Wi-Fi capability
High quality cryogenic material
Luxury waterproof interior material
High standard interior finish
Preefreezing system
Size
Width
118,8 cm (46,77 inches)
Length
170 cm (66,93 inches)
Height
204 cm (80,31 inches)
Electrical energy consumption
1.5/2kW
Temperature range
-120°C to -180°C
Nitrogen consumption (Session)
~ 1 ÷ 2.5 kg/min
Nitrogen consumption (Cabin freezing)
~ 4 ÷ 7 kg