A modern reception desk for your studio
The subtle counter fits perfectly into the current trends and will be perfect as a reception desk for your fitness studio or office. Thanks to the combination of noble materials, colored laminate and appropriately selected LED backlights, it creates an elegant whole.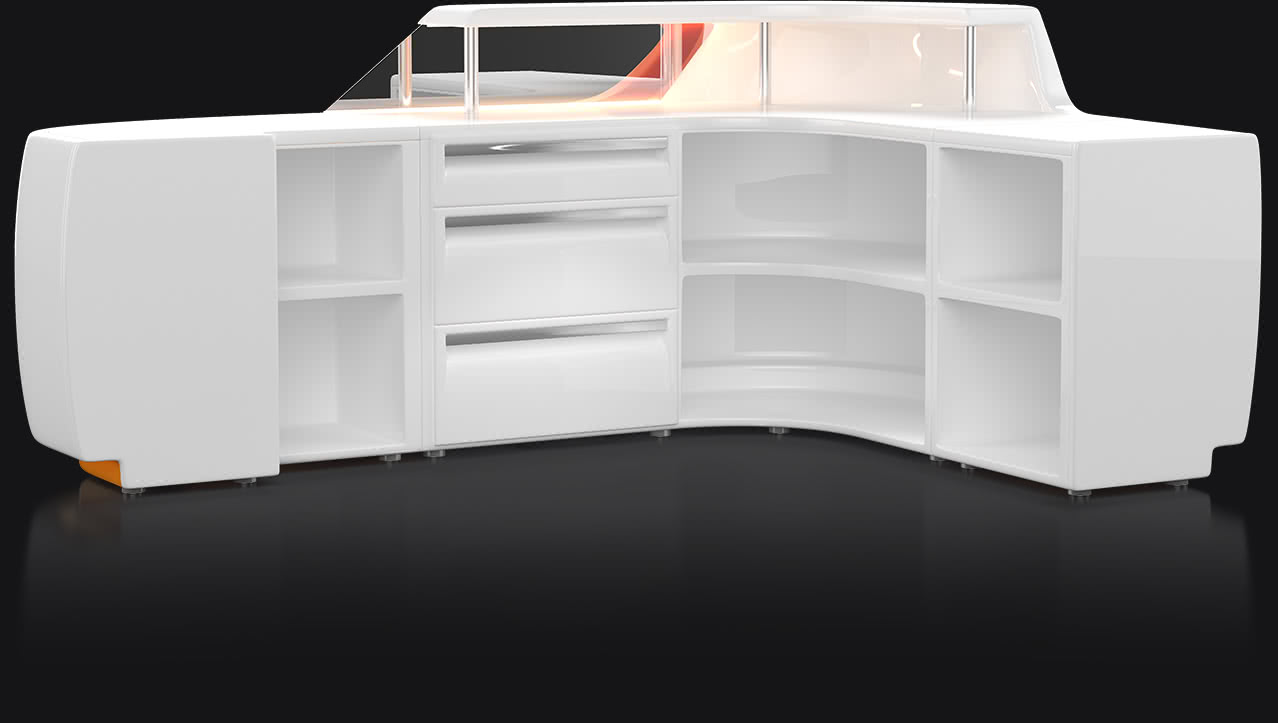 The Los Angeles reception, in addition to its beauty, shape and design, is also a functional piece of furniture with a wide range of practical applications. It allows the customer to create an ergonomic workplace, and at the same time enables efficient communication without unnecessary obstacles.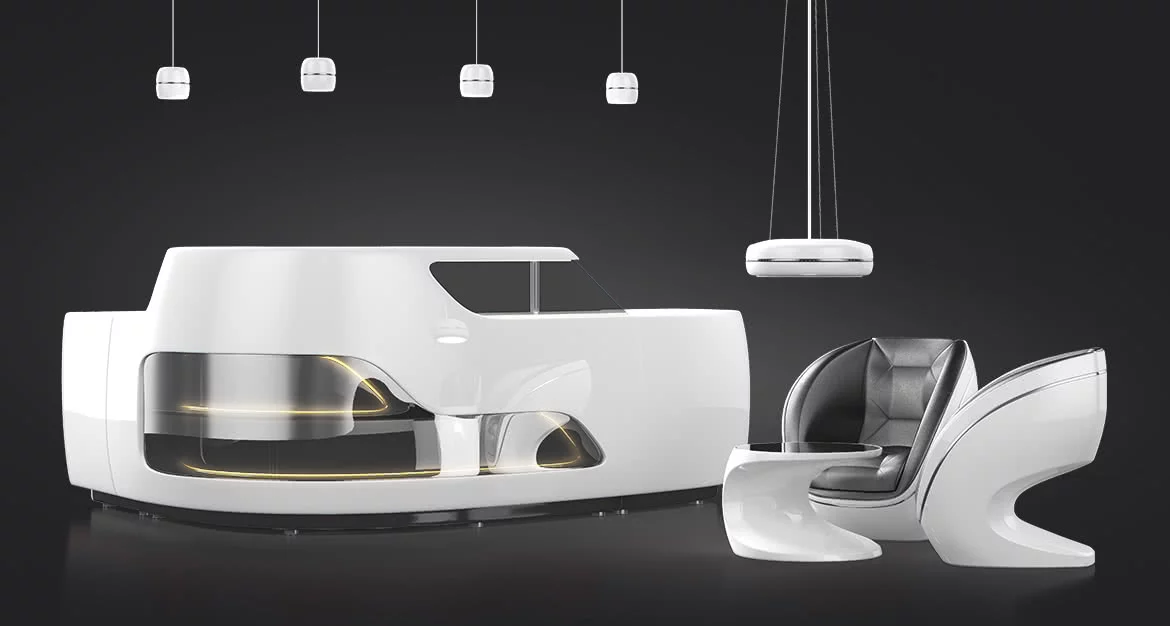 We have designed a set of furniture to furnish your studio, where each element combines elegance, light design, beauty as well as modern line and shape. The whole set consists of a reception desk, a table, an armchair and a set of lamps of various diameters. Choose the right color of furniture for the interior of the your studio or brand.