The beautiful set of lamps
Hanging Madera ceiling lamps shine a strong, natural-like LED light downwards, making it ideal for offices, home, restaurants or a modern fitness studio. The lamp set includes 4 models with a different diameter of 15cm, 50cm, 80cm and 100cm. Our lamps are characterized by solid workmanship and universal design, thanks to which the lamp will fit perfectly into any room.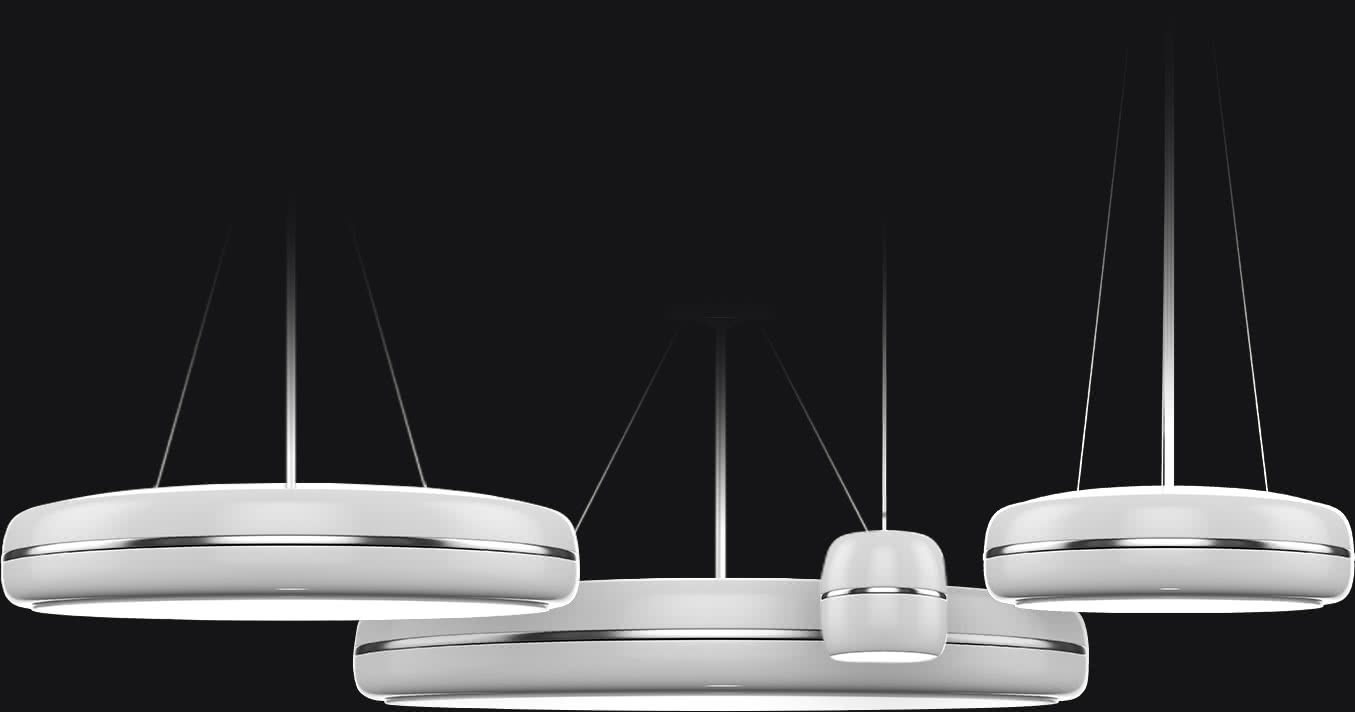 Madera lamps are an organic form, glossy laminate, where the whole is complemented by a silver finish passing through the center, making the lamp an active participant in everyday life in the office, home, restaurant or fitness studio. It is possible to choose the appropriate RAL color of the lamps to perfectly match the color of the room or refer to your brand.

Get a amazing effect on your ceiling
The amazing effect can be achieved by hanging several lamps individually or next to each other.